It's easy to get caught up in the whirlwind of your very own romance. However, if you're thinking about taking that next step, there's a lot more to discuss than where or when. In fact, some of the most important conversations to have with a significant other often fail to come up naturally.
That's where this list (and the thousand others like it) comes in. We've compiled a sampling of practical questions, and have grouped them into categories. Chances are, each question will lead to a discussion that will inadvertently answer several questions, including whether or not marriage is the best next step.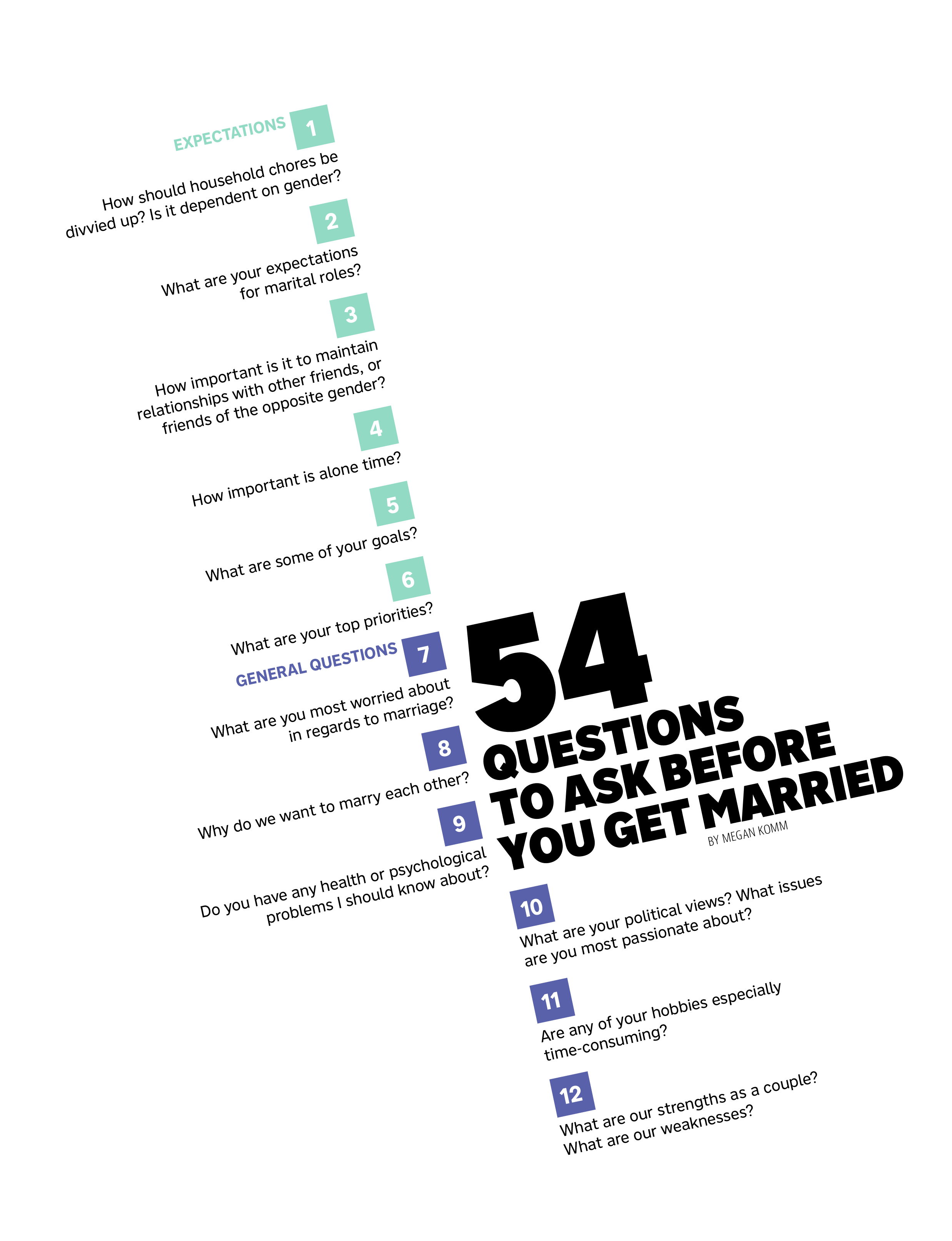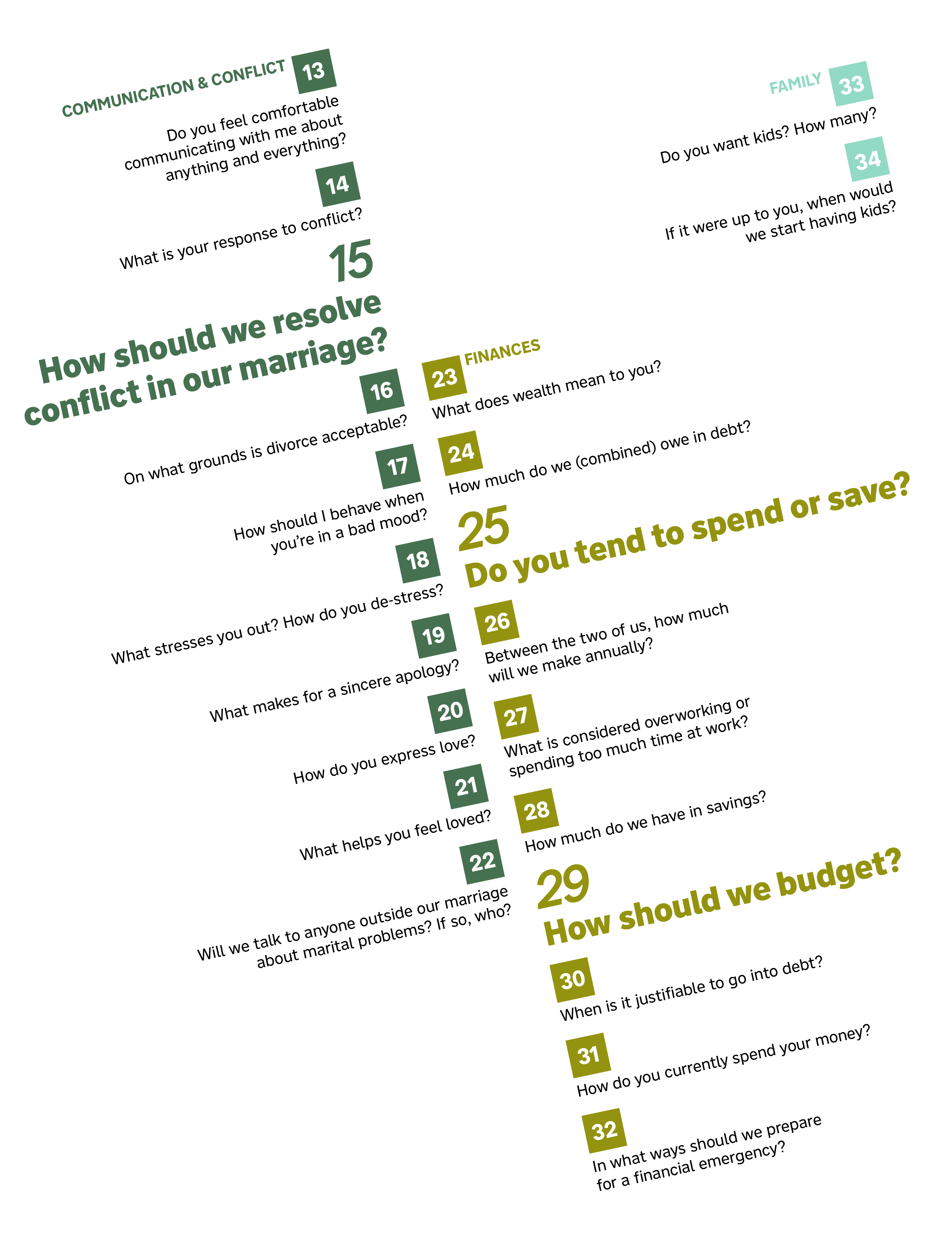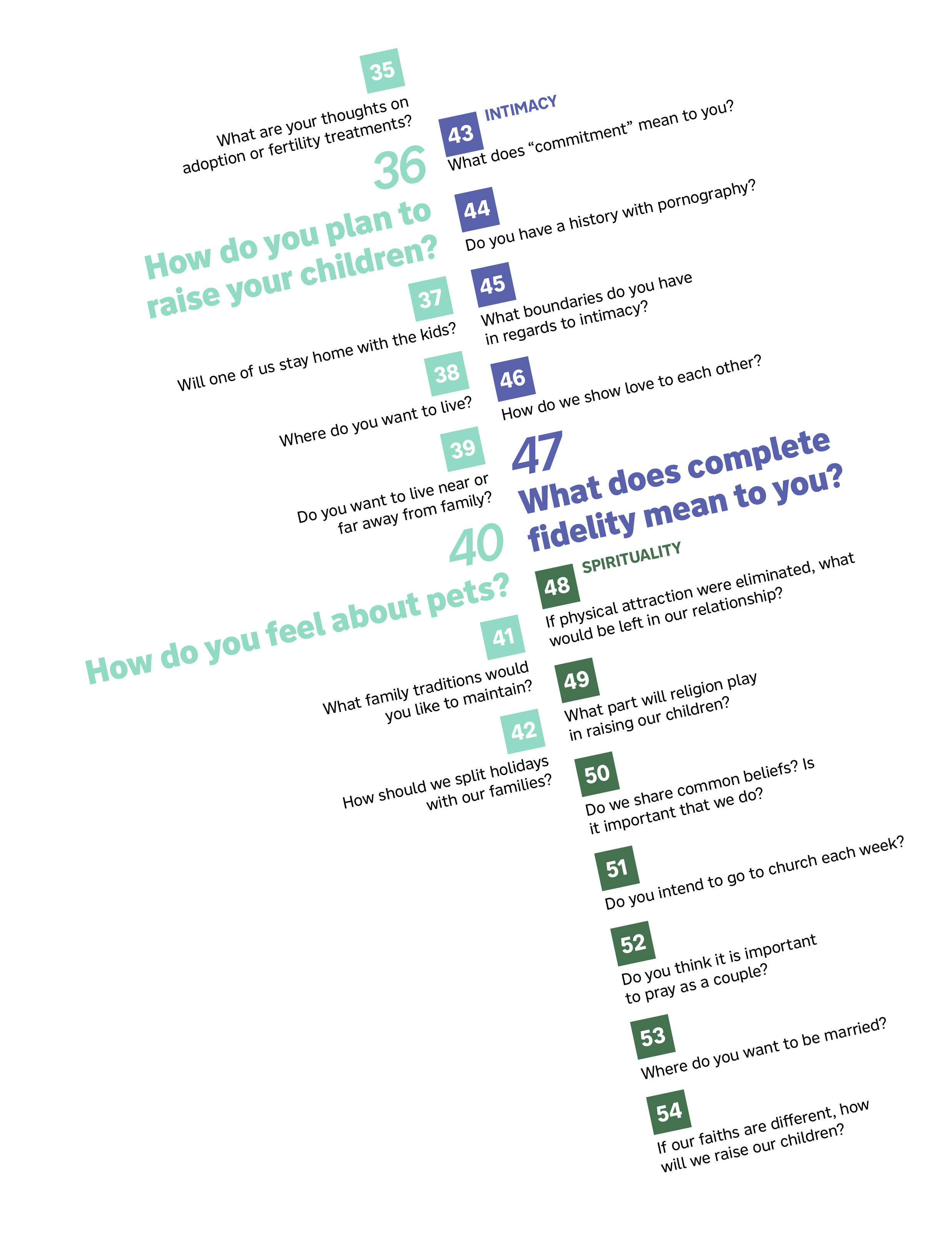 Liked this post? Follow this blog to get more.